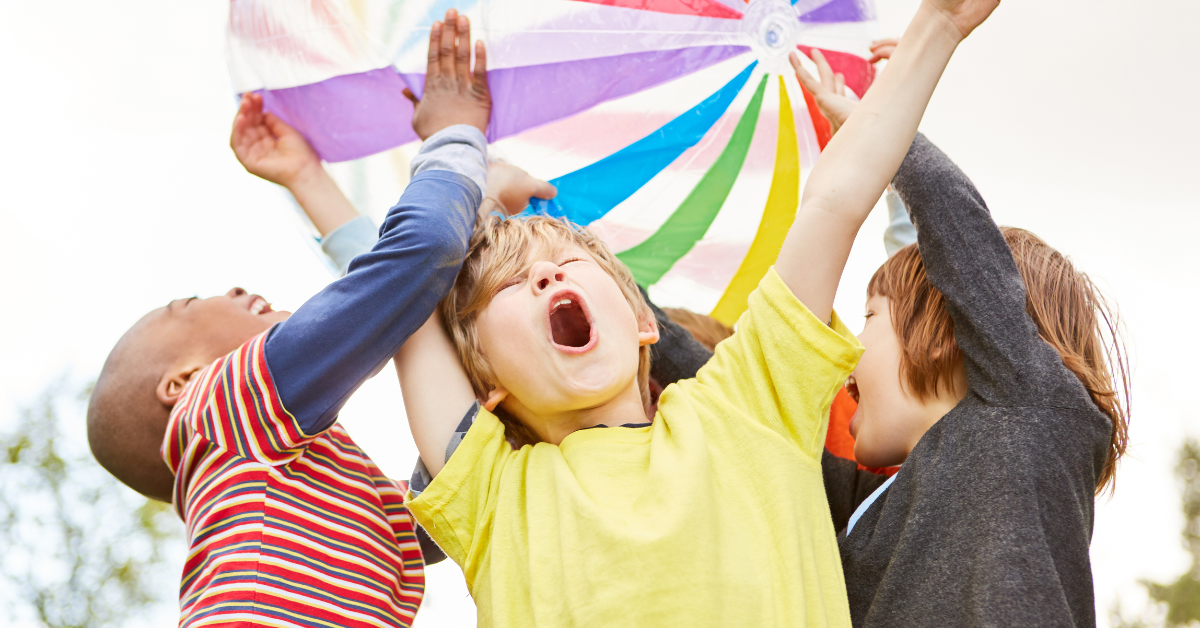 19.07.2023

|
Coram Family and Childcare Trust  publishes its annual 'Holiday Childcare Survey'  
By championing the cause of Out of School Childcare Clubs, including Holiday Care Clubs, we can foster a Wales where children's well-being is prioritised; parents can pursue their professional aspirations, and communities thrive. Out of School Childcare Clubs, including Holiday Care Clubs, hold immense significance in Wales, providing indispensable support to children, families, and the overall economy. Inspected against national standards and regulations by Care Inspectorate Wales, these registered clubs create safe spaces where children can play freely and grow. Choosing quality, registered childcare not only grants parents access to financial assistance, but also guarantees well-trained and qualified staff, strict adult-to-child ratios and comprehensive policies to enhance quality.   
Considering the tremendous benefits they provide, it becomes evident that investing in the well-being and development of our children through registered Out of School Childcare Clubs yields immeasurable rewards for both children and families alike.   
There are many different types of provision marketed as 'holiday clubs'.  Holiday Care Clubs, registered with the regulatory body in Wales – Care Inspectorate Wales (CIW) – meet and are inspected against national standards that enhance the quality of care for families.   
It means that Playworkers are trained and qualified to provide play rich experiences which boosts children's self-esteem and wellbeing and helps them develop a range of life skills.   Registered clubs adhere to strict adult:child ratios with Playworkers trained in safeguarding, first aid, health and safety as well as undertaking other professional learning to support children and their wellbeing.  They also have a comprehensive suite of policies and procedures meeting 25 National Minimum Standards to safeguard children and provide quality provision.  
Price remains a key influencer of parents' childcare choices, along with location, but so does the quality of care and good staff, both of which come with costs.   
National Minimum Wage for instance increased significantly in April.  Given that most childcare workers are paid around minimum wage, this will have an impact on costs for providers which must be met.  
Some clubs report significantly increased rent and utilities and also have to meet  increased food, resources and transport costs.  
However, registration with CIW also enables eligible parents to access financial support with childcare fees such as Tax-Free Childcare (support with 20% of childcare fees) or Universal Credits (up to 85%) and The Childcare Offer for Wales, particularly important when cost of living increases continue to impact families. The Childcare Offer provides funded childcare for 3-4 year olds for 48 weeks of the year – this includes school holidays where parents are working or in further/higher education for 30 hours per week for 9 weeks of the year.  
This summer at Clybiau Plant Cymru Kids' Clubs, we are also offering a small funded places scheme, thanks to a grant from the Moondance Foundation, to enable children who do not normally attend to benefit from play and socialisation in Out of School Clubs, supporting their social engagement and wellbeing.  
Further resources for parents wanting to find out more  
Childcare Choices | 30 Hours Free Childcare, Tax-Free Childcare and More | Help with Costs | GOV.UK  
Llyfryn_Choose_childcare.pdf (childcareinformation.wales)  
Family Information Services